30 Days High Raw Food Diet Challenge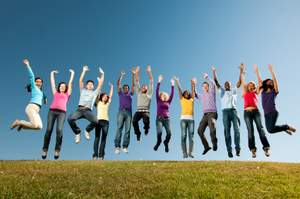 Join me on the 30 Days High Raw Food Diet Challenge. I'm starting this challenge from Sunday November 1st.
You can choose your own healthy eating challenge and build a healthy habit over 30 days. Start anytime.
What are the rules? No rules... tying yourself up with rules about eating winds you up like a spring ready to explode. We'll simply set goals and do our best, and allow ourselves to be human.
So, my goal for this challenge is to boost my raw food health by getting 80% of my calories from raw foods, for 30 days. Experts say that it takes about 30 days to form a firm habit, and I'm hopeful that the 30 Days High Raw Food Diet Challenge will kick-start a healthy eating habit that will carry me through Christmas and all its temptations. The other 20% of my calories will come from a cooked vegetarian diet.
I'm also aiming to reduce my dependence on caffeine by making coffee a treat rather than a daily habit. Alcohol is pretty much off limits. My liver could do with a break from red wine and beer before the Christmas season heats up!
Are you keen to set yourself a healthy eating goal and build it into a regular habit? Share your own 30 Days Healthy Eating Challenge and enjoy the support of the Growing Raw Health community.
30 Days High Raw Food Diet Challenge Progress
Check out daily progress and add your own comments.

Back to Healthy Eating Guide home from 30 Days High Raw Food Diet Challenge