Raw Vegetable Diet Boost
How to get started on a vegetable diet to lose weight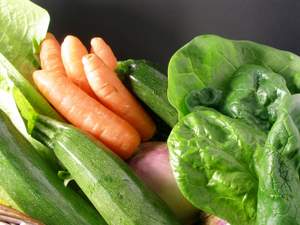 You're probably reading this page because you already know a raw vegetable diet will help you lose weight fast. I can assure you that there is much more to be gained from giving yourself a raw vegetable diet boost than simply losing weight.
Think about all those magical phytochemicals that Nature provided which Science hasn't yet fully decoded. Eating more raw vegetables that are also high in vitamins, minerals and antioxidants will boost your energy, immunity and vitality too.
Increasing the amount of raw vegetables you eat will definitely also help you lose weight. I'm about to tell you the easiest ways to increase your raw vegetable diet intake. Read on to learn about the 3 best vegetables for dieting along with a couple of very handy tips and tricks for getting them into your diet without endless chewing!
To get your raw vegetable diet started, focus on these 3 vegetables and include them in your meals and snacks for a week. I believe these are the 3 best vegetables for dieting because they're the most popular, available and versatile.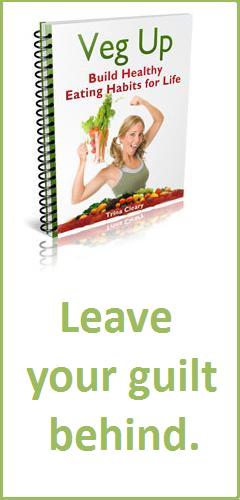 Carrots: Most people love carrots. Actually, it seems to be one of people's most favourite vegetables. The sweet crunchiness of a fresh carrot makes it a pleasure to snack on.

Cut carrots into slender sticks or dip them whole into low-fat dips like hommus or tzatziki. Grated carrot adds rainbow appeal to raw vegetable salads and tastes terrific too. Mixed with avocado it does a great job of soaking up delicious low-fat dressings from the bottom of your salad bowl.

The other advantage of carrots is that these days most supermarkets sell 1-2kg bags of organic carrots. As a result, it's one of the cheapest vegetables to buy organic. This is a plus as carrots are on the list of fruits and vegetables you should buy organic whenever you can.

Zucchinis: This green, creamy textured veggie has become one of my personal favourites. It's gentle flavour is smooth on the tongue whilst it packs in the goodness of vitamins A and C, folate and potassium.

Zucchini

is a versatile substitute for grain-based products like crackers, bread and pasta. Chop zucchinis in rounds to make "crackers" for dipping, slice lengthways to make the "bread" for a sandwich or use lengthy peelings as fettuccine-like "pasta". You may think it sounds crazy, but zucchini peelings covered in your regular pasta sauce tastes great and won't leave you feeling bloated and calorie-laden.


Baby Spinach (or silverbeet or kale): Baby spinach is a real treat – if you can afford it. It's a luxury in salads and almost too good for blending up in green smoothies. If you want to spoil yourself without the price tag, it's fairly straight-forward to grow your own baby spinach in a container vegetable garden.

If baby spinach is out of the question, silverbeet and kale are wonderful second-bests. Here's a tip for eating silverbeet or kale raw without having to chew forever: Chop up the leaves then rub a little olive oil or avocado oil and a pinch of salt into them. This softens them up nicely, and if you massage some ripe avocado into the leaves as well then we're talking about leafy green heaven. It's a taste sensation. Silverbeet and kale are also well suited as a base for green smoothies, as long as you have a good blender.
So there you have it. Now you have no excuse not to get started eating more raw vegetables. Increasing the amount of raw vegetales and fruits you eat will even revive your taste buds if you suffer from a loss of taste and smell.
Of course eating more vegetables should be an ongoing health goal, not just one that you adhere to in order to lose weight in the short-term. But getting into the daily habit of eating five serves of vegetables isn't easy on your own, which is why Growing Raw's Veg Up workbook is so handy, helping you build healthy eating habits for life.

Best Vegetables for Dieting
What are the best vegetables for dieting? Find out which particular low-calorie vegetables pack the most nutritional punch and see how you can include them in your daily healthy eating plan.

Vegetable Salad Recipes
Take a look at these fresh and easy vegetable salad recipes and get inspired. Vegetable salads are packed with nutrients and fibre and are a great way to get your daily serve of veggies.

Healthy Foods to Eat - How to Eat More Vegetables
Vegetables are the best healthy foods to eat. If you're stuck in the habit of eating just a few favourite vegetables then here's a checklist that will help you add more vegetables to your menu.

Fruit and Vegetable Diet
Eating a fruit and vegetable diet takes all the complexity out of eating healthy and losing weight and puts the pleasure and enjoyment back in. Find out how to cleanse and power up your body without feeling deprived or unsatisfied.

Raw Food Weight Loss
Are you looking for raw food weight loss? Dieting on a raw food diet should be health goal focused rather than weight loss focused. Still, there aren't many other diets where you can eat as much as you want and lose weight.

Your Raw Food Weight Loss Stories
These raw food weight loss stories are amazing. It's impressive how effective eating healthy and losing weight on a raw food diet really is. Check out these raw food weight loss tips and share some of your own.

Raw Food Health Goals
You can build up your raw food health goals step by step as you work towards a healthier version of yourself. Here are some ways to gradually lift your raw food levels without stressing out about counting calories.

Best Vegetables to Eat - The Favourite Vegetable List
What do you think are the best vegetables to eat? Never even thought about it? Now's your chance to inspire someone else to become a fan of your favourite veggie.

Healthy Food Habits
Want to establish new healthy food habits? Finding the glut of healthy eating tips overwhelming? Here are three simple healthy eating tips that can start you on the way to healthy changes.

How to Keep Vegetables Fresh
Controlling temperature, preventing dehydration and minimising damage are the keys to how to keep vegetables fresh. To preserve the highest nutrition, check the following guide on storing vegetables.


Click here to get your FREE health improving e-book...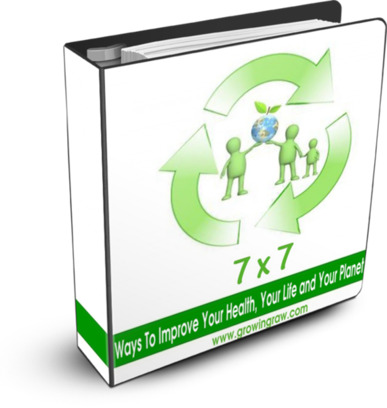 Back to Healthy Eating Guide home from Raw Vegetable Diet Boost - How to get started on a vegetable diet to lose weight