Natural Detox Workbook
Learn How to Use the Best Detoxification Product - Your Body!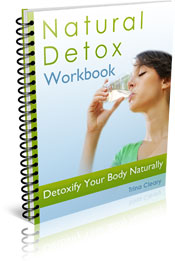 Don't spend a fortune on detox pills that don't work.
The best detoxification product available is your body! Learn how to detoxify your body naturally with the Detox Workbook.
The Detox Workbook guides you through each all natural detox diet with instructions, recipes, checklists and reflections.
You get:
all natural detox tips to help you succeed
goal-setting pages
2 x 1 day detox plans
a 2 day detox plan
a 3 day detox plan (plus shopping list)
a list of the best detoxifying foods and herbs
bonus salad dressing recipes
bonus raw recipes and resources lists
Get yours in time to make a fresh start in 2011.
Special New Year's price of only $7.00. Offer lasts until January 31st, 2011.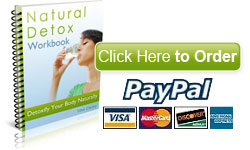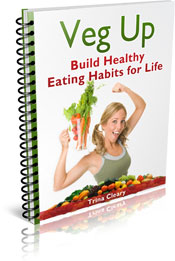 Until January 31st, the Natural Detox Workbook is also available as a free bonus when you order the Veg Up Workbook - Build Healthy Eating Habits for Life.