Raw Food Health
Eating a Raw Food Diet for Greater Health and Energy
Burst into raw food health with an organic raw food diet. Need more energy? Feel like a mood lift? Want to give yourself greater mind-power and vitality? Give your body the best food possible by simply adding more organic raw fruits and vegetables to your diet.

A raw food diet is sometimes known as the living food diet. The idea of a raw food diet is that the food you eat is still alive, enzymes and nutrition intact. Your body is then able to use these nutrients more efficiently. The health benefits of raw food diets are numerous; better health and immunity, greater energy, glowing skin and eyes, evenly distributed weight loss, reduced sleep requirements and balanced moods to name a few. Some raw foodists even claim that eating a raw food diet enables them to harmonise on higher spiritual levels.
When I started eating raw I had so many questions about eating an organic raw food diet. I spent hours researching information and reading stories from others on raw food journeys. Then when the results of my raw food health changes became so rapidly obvious to my friends and family, people started asking me questions... I want to share what I've learned so I can help other people feel as great as I do, and help save the planet too!


What is a raw food diet?
The raw food diet is more diverse than simply eating vegetables. You can also eat fruit, nuts and seeds, seaweed and sea vegetables, sprouts, flowers, mushrooms, legumes, coconuts and dried fruit. Food is not heated above 46 degrees Celsius (115 degrees Fahrenheit). David Wolfe's renowned Sunfood Diet Success System recommends the goal for a raw food diet should be at least 80% raw plant foods.
Why the raw food diet?
I found this study by Lenka J. Zajic in "The Iowa Source" to be informative, encouraging and inspiring. It details the health benefits of eating a raw food diet as experienced by over 500 raw foodists surveyed over two years.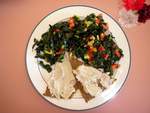 Starting a raw food diet
Seeking raw food health but needing some ideas on how to get started eating a raw food diet? Check out these suggestions.

Finding Your Own Raw Level
Is the idea of raw food health appealing to you, but you're not quite sure what level of raw you should be aiming for? There are several different ways to approach a raw food diet. Health improvements can be achieved by gradually increasing the amount of raw vegetables and fruit you eat. Even a small step in the right direction can deliver substantial benefits.

Raw Food Diet Health Risks
Raw food diet health risks are usually outweighed by the significant health benefits experienced by raw foodists. Learn how to protect yourself against any nutritional deficiencies.

How Can A Raw Food Diet Benefit You?
What are the most common raw food diet benefits as reported by long-term raw foodists? If YOU eat a raw food diet, what are you likely to experience? This article summarises the findings of three key studies and lists the most frequently verified benefits.

Raw Food Health Goals
You can build up your raw food health goals step by step as you work towards a healthier version of yourself. Here are some ways to gradually lift your raw food levels without stressing out about counting calories.

10 Tips for Your Transition Back to a Raw Food Diet
When you realise you want or need to transition back to raw, in some ways it can seem harder than the first time. Here are some tips that will make your transition to a raw food diet easier.

Raw Thyroid Balance
A raw food diet can be followed if you have thyroid issues, but should be tweaked a little depending on if your thyroid runs underactive (hypo) or overactive (hyper). Raw food health can actually help you manage thyroid issues and stabilise your weight and energy levels.

Best Raw Salad Dressing Recipes
My best salad dressing recipes will inspire you to eat salad all day! These raw homemade salad dressings are low in fat, low in calories and majorly high in flavour. Fresh food ingredients can be blended up in surprising and delicious ways to make healthy salad dressings that will inspire your tastebuds.

Raw Coffee Recipe
Here's a raw coffee recipe that will cheer you up in the morning. If you're like me, that hardest part of transitioning to a 95-100% raw food diet is skipping your morning cup of coffee. The first couple of days are especially hard as your body relocates its natural balance.

Raw Food Travel
Raw food travel is a challenge that can be met with careful planning. Investigate what's available at your destination and pack a clever selection of these healthy travel snacks and raw condiments.

Socialising On Raw
Here are some tips on eating raw when you have visitors and eating raw when you're visiting others.

Raw Food Weight Loss
Are you looking for raw food weight loss? Dieting on a raw food diet should be health goal focused rather than weight loss focused. Still, there aren't many diets where you can eat as much as you want and still lose weight. Read more here.

Your Raw Food Weight Loss Stories
These raw food weight loss stories are amazing. It's impressive how effective eating healthy and losing weight on a raw food diet really is. Check out these raw food weight loss tips and share some of your own.

Green Smoothie Health
Drinking a green smoothie a day is one of the best healthy eating habits you can make for yourself. Green smoothies are convenient, delicious and full of raw nutrition. Learn how to make the healthiest green smoothies and get that green smoothie skin glow!

The Challenges of Eating Raw Food
Eating raw food poses significant challenges. None are so daunting that they cannot be overcome with a little foresight and commitment.

Three Healthy Food Habits
Want to establish new healthy food habits? Finding the glut of healthy eating tips overwhelming? Many people carry an intention to make healthier choices about their diet. Choose your own change and take it one step at a time. Here are three simple healthy eating tips that can start you on the way to healthy changes.

Raw Food Vegan Diet Questions
Is a raw food vegan diet the only way to eat raw? What are your options on a completely vegan raw food diet?

Repair Your Taste Buds
A loss of taste and smell significantly reduces your enjoyment of healthy food. Learn how to revive the taste buds on the tongue so that you can savour the natural flavours of vegetables, fruit and other wholefoods.

High Raw Food Diet Challenge
My goal for this challenge was to boost my raw food health by getting 80% of my calories from raw foods, for 30 days. I blogged it to keep myself on track and share information about establishing a high raw habit.


Back to Growing Raw Healthy Eating Guide home from Raw Food Health