Easy to Grow Vegetables
Easy to grow vegetables are great plants to begin with when you're starting a vegetable garden. Even if you're sure you have no green thumb, these vegetables are hardy, fast-growing and nutritious. You can do it! Easy to care for and able to grow in either vegetable beds or containers, these vegetables can be grown in your home vegetable garden or on a balcony.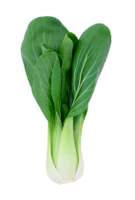 Growing Bok Choy
Bok Choy (also called pak choi) is a shapely plant that looks lush and pretty. Its decorative appeal makes it a good one for containers on balconies or decks. The leaves can be picked little by little off the plant, so you can plant a row or clump and gradually harvest leaves from each plant without leaving a big gap. Of course you can also harvest the whole plant. For the first couple of harvests cut bok choy off about 3cm off the ground and it will re-shoot. They do prefer the cool and tend to bolt in heat. Bok choy makes a fresh and crunchy addition to salads and stirfries. It also makes a light and refreshing green smoothie base which is particularly appealing to kids. Bok choy benefits include:

• high in Vitamin K
• contains antioxidants
• vitamin C, potassium and calcium
• high in beta-carotene.


Click here for a quick guide on how to grow bok choy.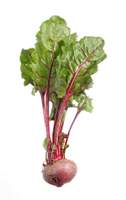 Growing Beetroot
Beetroot is one of my favourite easy to grow vegetables as the whole plant is useful and tasty. The attractive purplish leaves are actually the most nutritious part of the plant and can be used to make a salad look stunning. They can also be blended up to add a super-healthy kick to green smoothies – although be warned the smoothie will end up looking more brown than green. The root is surprisingly sweet and delicious raw. Grate it up (use a food processor to make this job easier) and use it in salads, smoothies or sandwiches. Beetroot benefits include:

• proven to lower blood pressure
• high in fibre
• anti-carcinogenic properties
• folate, iron, potassium and some vitamin C
• the leaves contain beta-carotene and other carotenoids
• high in vitamin A
• great for detoxification as it aids elimination and cleanses vital organs.


Click here for a quick guide on how to grow beetroot.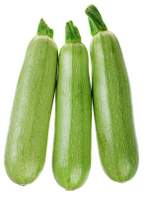 Growing Zucchini


Zucchini is another vegetable with attractive leaves that spread as the plant grows. Different varieties have beautiful leaves in varying shapes and colours. Zucchinis look great grown in containers with the leaves flowing over the sides. They need to be fed and watered well, but provide an abundant harvest. You can't beat the fresh creaminess of home-grown zucchinis, chopped or grated in salads, cut into rounds or sticks and dipped in hommus or cooked in stirfries. Zucchini mixes wonderfully with the flavours in kashmiri curries. Zucchini benefits include:

• good source of vitamin C
• lots of folate, potassium, manganese and vitamin A
• low in calories due to high water content
• protects against colon cancer.


Click here for a quick guide on how to grow zucchini.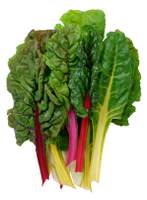 Growing Silverbeet


Silverbeet is another good-looking plant that can be grown in containers as well as home vegetable gardens, but don't let your silverbeet plants dry out. Pick a variety that suits your climate. I prefer to find raw uses for silverbeet such as in green smoothies or rubbed with a little olive oil or avocado in salads. Home-grown and organic the flavour and texture is delicious, and it seems a waste to cook such a radiantly deep green plant until it's shrunken and soggy. Benefits of silverbeet include:

• high in vitamin C
• good for colds and flus
• high in fibre
• good for weight loss.


Click here for a quick guide on how to grow silverbeet.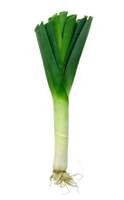 Growing Leeks


Leeks can't be passed up on the easy to grow vegetables list! They look very fine growing tall and silvery green amongst other plants in containers or vegetable beds. This makes planting leeks an easy option for gardeners limited to balconies or decks. They can be picked from when they are about 1cm wide or left to grow bigger. I frequently use them as a substitute for onions in quiches or stirfries, and younger leeks are tasty when thinly chopped in salads. Benefits of leeks include:

• high in fibre
• folic acid, vitamins B6 and C, manganese, and iron
• improve the immune system (similar to onions and garlic).

Click here for a quick guide on how to grow leeks.
Note that silverbeet , beetroot and zucchini are good companion plants. It makes easy to grow vegetables even simpler to care for when you can plant them all together in a container or vegetable bed.

Back to Home Vegetable Gardens from Easy to Grow Vegetables
Back to Healthy Eating Guide home from Easy to Grow Vegetables